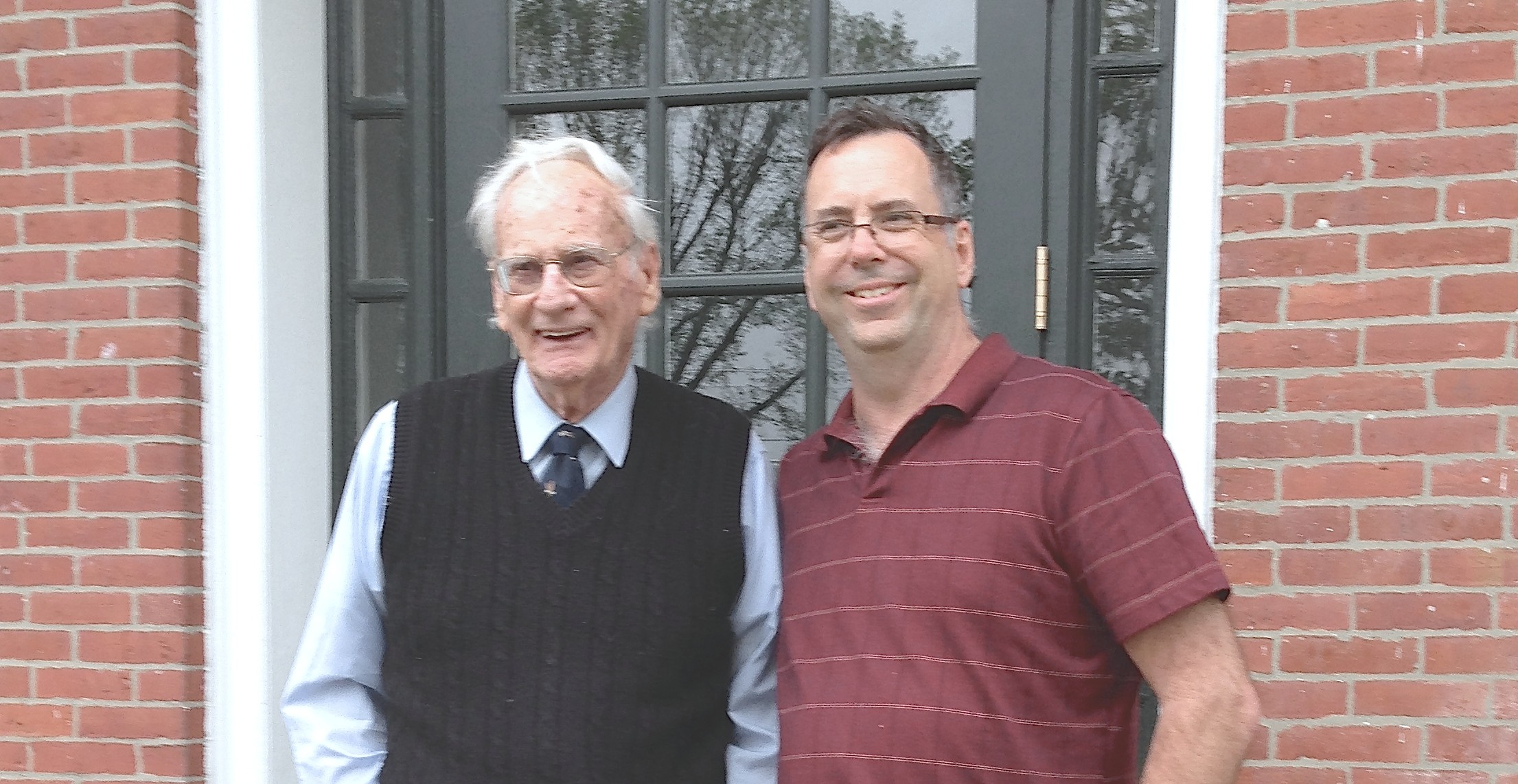 One hundred and fourteen years ago in 1900, only two miles from our home in Spencer, an interdenominational Christian school was founded. According to historical information the Bethel Bible Institute provided training in evangelism, the Bible, and the preparation of pastors and missionaries for Christian service. I recently spoke with the local town librarian and she told me how the school often baptized new believers in the Seven Mile River that runs just down the street and where Annie and I often walk. By late 1922 the school had grown out of their current space and was in need of finding a new location….
Six years ago I was invited to be the keynote speaker at a missions conference in Barrington RI. After presenting the message that particular Sunday morning, I was immediately approached by Pricilla, a cheerful woman who right away struck me as someone who knew how to get things done and always had a plan in motion to do it! She explained how she lived in West Virginia and was in RI that weekend visiting family. She went on to tell me how she was planning a missions conference with a number of churches in the Parkersburg area and wanted to know if I would be willing to come to WV and speak at their conference. We have a supporting church in WV and saw it as a great opportunity to visit with them and also speak at this conference. So after a few phone conversations and emails to iron out details and logistics our flights to Parkersburg were booked and in the Spring of 2009, Annie and I flew to West Virginia for ten days.
So what does a missions conference in WV have to do with meeting someone in RI? And what does that have to do with a Christian school located a few miles from our house looking for a new location 92 years ago…
Well… you'll just have to keep reading to find out…
For the past ten years* I have been directing the ministry at Nichols College in addition to my role as an Area Director. During this time God has allowed me to build a solid reputation on campus. I have been able to lead an ongoing Bible study on Wednesday evenings (at first we met from 11:00 PM to after midnight. Now we start at 9:00 PM). I have also had the privilege to teach a unique course on campus with both a Jewish and Muslim professor where I present and represent Christianity. And for the past two years I have even been asked by the student body to give the invocation prayer at commencement. Ministry at Nichols however is not always easy. Most of the students who come to our study are not Christians, and developing community and the solid student leaders critical to growth has been an ongoing struggle. At times over the years I have considered closing the ministry and starting a new ministry on a different campus. While this past year was a good year ministry wise, it also came with more challenges and discouragements than any other year we have had… this year more than any other I questioned if God was perhaps leading us in a different direction…
On our trip to WV we were able to visit our supporting church in Beckley while enjoying the beauty of the West Virginia hills, and rivers. We especially enjoyed real southern hospitality from everyone we met! On one of the evenings while sitting in Pricilla's living room she said, "So tell me more about your ministry." I told her about my area of responsibility and each campus. But when I mentioned Nichols College, I was not prepared for the connection about to be made… She inquired, "Nichols? Where is that located?" "Well it's in a very small MA town called Dudley." Her eyes brightened with curiosity, "Really, my father ran a Christian school in Dudley MA, and then he moved the school to RI." "Really, and you think it was somehow connected to Nichols College?" "Well the name is very familiar to me…" The conversation then moved more toward her father and his ministry. I remember Pricilla saying, "In fact you remind me a lot of him, he was so passionate about the gospel and was also a great storyteller, I think that's what really attracted me to you when I first heard you speak in RI, you remind me of him in many ways." I felt honored to be seen in this way and found it very interesting, but I knew Nichols was founded in 1815 and the dates didn't line up for this to be the same place where her father ran a Christian school. Besides in all my years of ministry at Nichols I had never heard any mention of a Christian school in their historical roots. But we talked and marveled at the idea that God is the connector of people and that there in her living room in WV this connection to the small town of Dudley, MA, our ministry, and her father was made between us. I remember saying, "Wouldn't it be cool if they actually were the same place, and your father, when he was all packed and ready to move everything to RI, took one last walk on the grounds and prayed that God would raise up others to walk on these same grounds, proclaim the gospel message, and continue to be a light on the hill?" We both laughed and Pricilla agreed that her Dad would have been very likely to have prayed that very prayer!
Annie and I went back to West Virginia in 2012 to again speak at Pricilla's missions conference, but no further information about her Dad's school and its connection to Nichols was finalized.
Then a few months ago in May at the close of the school year I received a call from Pricilla, "Hi Joe, I'm going to be up in the Worcester area on Friday and I was wondering if you and Annie might have time to meet for lunch?" "Sure that would be great." "Also I was wondering if I could bring my brother Paul with me, he is older than me and he was actually born on the grounds of my Dad's school. If you could, would you give us a tour of the campus and we can finally know if they are the same place…" I arranged to meet at a restaurant near campus and we anxiously awaited for Friday to come. Paul was so much fun , and had the sharpest wit and humor, he had us all laughing throughout the meal. Then I asked him, "What do you remember about the buildings at your father's school?" He replied, "Well there were three main buildings and one of them I remember was named Conant Hall." "Conant Hall!" I replied, "there is a building on campus by that name!" He went on to describe the other buildings as well, it must be the same place… but then the years…. 1815? it did not match… We left the restaurant and headed to campus. I felt like we were filming the next National Treasure movie. After parking close to Conant Hall, we walked slowly across the lawn and up the steps. The campus is closed over the summer on Fridays so no one was around but the building was unlocked. We walked in and Paul just smiled, "I've been here!" He said as he walked over to the window and pulled the curtain back, looking out the window he pointed and said, "I was born about thirty feet from where I'm standing!" I could not believe it… but what about the years…. Then I said, "Wait there is a book written by a professor on campus about the history of the college – maybe the library has a copy?" We all left the building and started out for the library to get answers. We got about half way and Paul was getting a little winded so I asked if he wanted to wait there and I would see if the library was open first, before he made the whole trip. He agreed and I went down the small incline to the library only to find it locked. I walked back up to Paul who had noticed a cutout stone sign that read, "Nichols Academy" against the building. We both looked up to see a new sign posted on the wall of the building above the stone sign, and we read it together. The middle paragraph reads:
"Between 1911 when Nichols Academy stopped enrolling students and 1931 when Nichols Junior College began, the building was used by the town of Dudley as a junior high school, by the Dudley citizens for community celebrations, and by the Bethel Bible Institute, formally of Spencer, MA…"
It was the same place!! A few weeks later I purchased the book from the campus bookstore and sat down to read the section I found on the Bible Institute and right there on page 123, Pricilla and Paul's Dad's name, Howard W. Ferrin, is listed as the second president of the Bethel Bible Institute! After a few name changes he moved the school to the Providence/Barrington area of RI, and then in 1985 the school was merged with Gordon College of Wenham MA.
After reading the historical account I walked back over to the sign and stone cutout and reread it slowly. Once again I imagined the year 1929. I imagined Howard Ferrin, eighty-five years earlier with everything packed and about to leave for Rhode Island, pausing to take one last walk around the campus grounds and… perhaps calling out to our Lord in prayer… "Please Lord, as I have walked these grounds proclaiming the Good News may you send others to this place to be a light on this hill and walk these grounds again… May they serve students as I have, showing them your love and teaching them your truth, preparing them to engage the world for your glory. In Jesus' name I pray, Amen." Chills ran up my back and down my arms, a smile began to form from ear to ear, thinking how the ministry of Campus Ambassadors at Nichols college may very well have been set into motion with a simple prayer from a Godly man heading to RI. And now God has allowed me through a missions conference in RI, a friendship in WV, and local history in our hometown to see the connections that I am now part of. Some may call it coincidence but I believe God often creates the intersections of our individual stories in ways that challenge, comfort, confirm and reveal His will for our lives and his Kingdom business. God is always at work seeking to invite us into His epic story and even when we may not be able to see or understand the connections, in faith we trust that they are being made… I walked across campus heading back to my car, praying as I have so many times before a prayer just like the one I just imagined!
To our readers who are currently supporting us financially and in prayer, thank you for being part of our ministry and enabling us to reach out to students, to train, support and recruit our staff, and to expand our ministries onto new campuses, thank you so much. This is your story too! If you are not currently supporting us please prayerfully consider joining our story of ministry and let's see what new connections God is lining up!
God Bless!
=== JOE ===
PRAYER REQUESTS:
Please pray for all of our campuses about to begin the new semester. Please pray for strong student leadership, and for students to be desiring to share their faith on campus and for their to be an openness to the gospel. (Worcester State, Fitchburg State, Springfield College, Nichols College, and our campus in CT. We also have plans to expand with three possible new campuses this academic year!
To join us in financial support just fill out the envelope enclosed with this newsletter with a check made out to Missions Door. Please include a separate note that you would like to support Joe and Annie Shea and how often in faith you plan to donate. If you do not have an envelope use the address at the bottom of this page or go online to our website.
Shea's current support status 76%     Additional support needed $2,900/month
* The CA ministry at Nichols College actually began in 1989 but was discontinued in 1990 before I joined CA in 1999. The ministry was restarted a few years before I began directing the ministry having two different directors.