Mind-Boggling Distribution Channels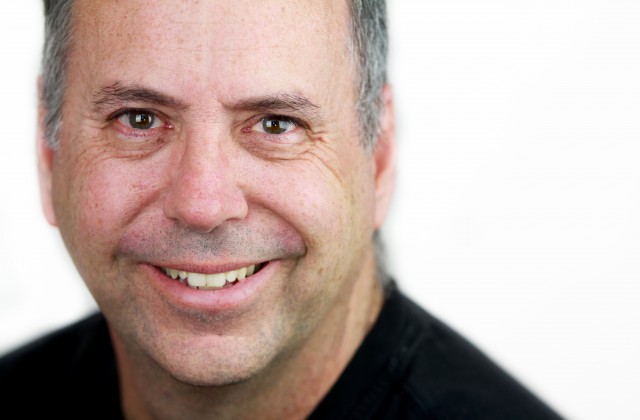 Where did the idea of the synagogue come from? There is no mention in Scripture of God giving a command to establish them… we see detailed instructions concerning the building and operation of the Temple but nothing about the synagogue? So why were they constructed? What was the reasoning and purpose behind them?
It's early morning and I'm sitting on our deck pondering about just how intricate God's plan is. So often it escapes us until we take the time to prayerfully ponder and so if you know me… pondering and thinking is something I am all about. I've even spent time pondering about pondering… So as you read this please join me in my pondering, as I think about this ministry and how it relates, connects and interacts with God's design for the Great Commission that is ever unfolding in all its beauty.
Most scholars would look to the timeframe of the exile as the beginning of the synagogue system. At that time the Temple was in ruins and in need of repair, and Jews were scattered across great distances. After the temple was rebuilt the synagogue system remained and continued to grow as a complement to the Temple. They became a place of community and influence, a place of teaching, the exchange of ideas and debate. They were located at major crossroads and cities all connected by a network of Roman civil engineering genius which at the time of Christ consisted of over 50,000 miles of connecting roads throughout the Mediterranean world!
So ponder with me… Galatians 4:4-5 reads this, "But when the fullness of time had come, God sent forth his Son, born of woman, born under the law, to redeem those who were under the law, so that we might receive adoption as sons (ESV)." So Christ came to us according to Scripture at the "fullness of time." That means prior to that, God was actively preparing and setting the stage for His Son's arrival and for the spreading of His Good News. So when the first temple was destroyed and the Jews were in exile, God was setting the stage with the synagogue system! When the Roman Empire expanded and built literally thousands of miles of roadways connecting the synagogue system, God was setting the stage for there to be a launchpad for the Gospel. And so we find that Jesus and His disciples first entered the synagogue. It was the perfect starting point! It was the place of community and influence, a place of teaching, the exchange of ideas and debate, and people went out from the synagogues to all areas of commerce and society. Think about the beauty of all this! In the marketing world this is called a distribution channel. Through the sovereignty of God at just the right time in history, God set up the perfect means to spread the Gospel and reach the world… mind-boggling!
So ponder with me… Is there a similar distribution channel today? Has God set the stage again for there to be a launchpad for the Gospel message… a strategic and beautiful network of influence, teaching, the exchange of ideas and debate… a place that has great impact on both society and commerce… a place that can be found in all major cities and rural areas… and is there something comparable in magnitude to the advent of the Roman highway system where information and communication can be made and transferred across great distances at speeds never before imagined, bringing a global view into focus?
So ponder with me… The college system began mostly through the Church. There is no command found in Scripture to establish these institutions that were originally chartered to train, prepare and equip those called into ministry. And like the synagogue system, colleges began with a deep spiritual emphasis that over time became more political in nature. And yet they remain to be a major place of influence, teaching, the exchange of ideas and debate. The internet has more virtual roadways to connect society and commerce than we can probably count… and I believe that once again God has setup a distribution channel for the Gospel, a launchpad if you will, so strategic that only God could have had the foresight to bring about.
It's hard to imagine any position of influence that is not touched by the college system. Can you think of anyone in Congress, the Senate, the office of the President, or any official in a foreign country who would not have been to college? Can you see a future where lawyers, judges, police, doctors, nurses, teachers, scientists, engineers, business owners, or investors have not been to college? Currently there are over 880,000 international students in American colleges, representing an increase of 72% over the last fifteen years! In what many call the 10/40 window, a geographical area identifying the most unreached with the Gospel, we find that these countries, are sending their students and future leaders to our colleges!
So ponder with me… Can you imagine the impact for God's kingdom when students graduate and enter into politics with the conviction to love both God and neighbor, can you imagine future world leaders returning to their countries with an understanding of His grace and justice, can you imagine scientists, lawyers, judges, teachers, police, doctors, business owners and investors basing their ethical decisions and behavior on principles rooted in Scripture? Can you imagine the college-age segment who have walked away from their faith returning to serve locally? Can you imagine the student who has never been to church getting plugged in and inviting their friends… are you seeing what I am seeing…? God has setup a new distribution channel and once again it is mind-boggling!
In Matthew chapter nine we find Jesus going to different cities and villages entering the distribution channel of the synagogue system to proclaim the Gospel. "When He saw the crowds he had compassion on them because they were like sheep without a shepherd…" then He said to His disciples, "The harvest is plentiful, but the laborers are few; therefore pray earnestly to the Lord of the harvest to send out laborers into his harvest." Today as I labor in this new distribution channel of college campuses and encounter the crowds… like Jesus I am filled with compassion, I am broken because they are like sheep without a shepherd and my heart echoes the same prayer request for harvesters to be called and funded to reach this strategic mind-boggling distribution channel. The stage is set, the need is great and the stakes are high.
Thanks so much for pondering…
=== JOE ===
Be part of it:
To join us in financial support just fill out the envelope enclosed with this newsletter including a check made out to Missions Door. If you don't have an envelope please include a separate note that you would like to support Joe and Annie Shea and how often in faith you plan to donate and mail to the address at the bottom of this page or simply go online to our website.
If you are currently supporting us, thank you. Perhaps you know someone or a business looking for a ministry to support? If you have been supporting our ministry with one-time gifts perhaps you could start making a commitment to donate regularly. If you have never contributed but have thought about it, please, now is the time. Any response of any amount really makes a difference.
Thanks again so much for enabling us to be incarnational on campus sharing Christ, training and overseeing area staff, expanding ministries to more campuses and helping the local church connect with this "generation in need!"
Recent Posts
Archives
Powerful Stories:
Each of our newsletters are carefully written to reflect life and ministry as well as insights into our family and special moments. Our goal is for you, through stories, to get a taste, touch, smell, feel, and vision for the ministry we have been called to. Just click on "blog and newsletters" from the menu bar. Feel free to download any of our newsletters and enjoy! If you would like to receive our newsletter either by post or email as they are produced send me an email by clicking on the "contact us" selection in the menu bar. We would love to hear from you!
Available:
Ministries should support each other. That's why Joe makes helping churches and groups get excited about sharing and defending Christ part of his ministry. Joe provides interesting and relevant ways to explain issues of faith to a world looking for more. If you are interested in having Joe come to your church or group, send him an email by clicking "contact us" in the menu bar.